Carbon & Graphite Gaskets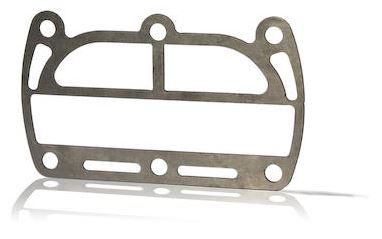 Mercer Gasket & Shim's carbon fiber and graphite gaskets are among the most reliable gasket options available for high-pressure, high-temperature applications involving steam.
In addition to saturated steam, our carbon fiber and graphite gaskets are used against a wide variety of acids, alkalis and salt solutions, organic compounds, and heat transfer fluids at high temperatures.
Mercer's carbon fiber gaskets offer wide chemical resistance, and their high thermal conductivity ensures rapid heat dissipation and allows high temperature capability (except in oxidizing atmospheres). Our gaskets made from graphite flake material excel in extreme conditions, withstanding heat, pressure and aggressive/corrosive chemical environments to retain stability and sealing performance in high temperatures and pressure fluctuations. Graphite gaskets are often reinforced with a stainless steel insert.
Exceptional Materials for the Best Performance
At Mercer, we utilize high-grade carbon and graphite fiber materials to ensure superior integrity and sealing performance in our gaskets:
Carbon or Graphite/Nitrile
Carbon or Graphite/SBR
Pure Flexible Graphite
Pure Flexible Graphite – Metal Inserted
To ensure the best possible quality for our customers, Mercer carries Garlock and Thermoseal brands of carbon fiber and graphite gasket materials. Inquire to learn more about these brands of materials we carrry for our graphite and carbon fiber gaskets.
Connect with Mercer Gasket & Shim to Learn More
To learn more about the materials used in our gaskets, visit our Materials guide here – the contents on this page can also be downloaded for future reference or, if you have a question about the best type of gasket for your application, you can contact Mercer directly and ask to speak with an expert.
If you are interested in learning more about what Mercer Gasket can do for you in matching the right gasket material to your application, contact us today. You can also read more about our various capabilities by clicking any of the items in the list below.